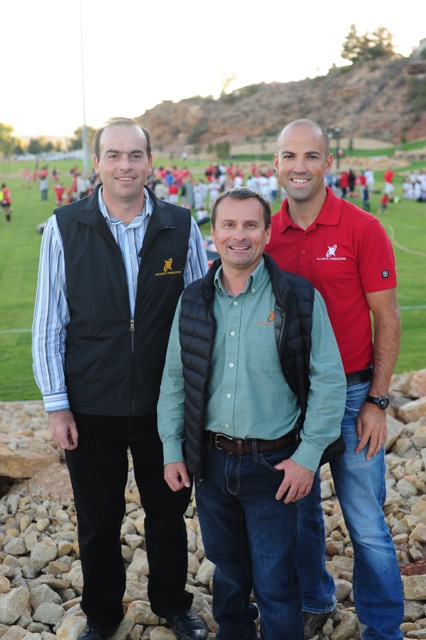 Vision Statement
We are dedicated, innovative and hard-working. We see our work as an outcome of the quality of our character. We provide exceptional service to our clients. We protect vital resources with a thorough and extensive understanding of the best solution to meet our client's needs.
Mission Statement
To show greatness and move the future through good planning.
To create value for our client through accurate, timely information and creative and original analysis.
To build trustworthy and valuable relationships. Our behaviors and promises are consistent and we communicate openly, honestly, and toward the good of our team and our client. We show diligence towards our goals, and we create the best quality of life for our families, our neighbors, our communities and our world.
What We Do
We assess risk and opportunities to provide engineering that creates value for the client. We enjoy challenging projects and providing creative solutions to complex undertakings. Our promises and behaviors are consistent. We provide deep expertise to solve a wide range of planning issues.
Core Values
Integrity
We are worthy of trust. We follow-through on agreements. We accurately describe our services and produce our promises in a timely contribution to our client. We are dedicated to achieving our goal and persevere through challenges to perform on our commitments.
Passion
We love our work. We choose our projects, and we appreciate the satisfaction of a job well done. We are inspired by great endeavors and choose to spend our efforts in the service of quality ideas and projects.
People
We appreciate the effort of our people. We discuss the results of our work openly and objectively. We are accountable to our commitments. We understand that each piece of a team is vital and important. Our team enjoys working with one another. The highest goal of engineering is enduring improvement of life for people. Our relationships are valuable and provide a better solution to critical demands through extending our information, understanding and creativity.
Value
Good planning creates value for the client. We make a difference. Our work makes each step of the project more efficient, cuts cost, creates new opportunities and provides infrastructure to support rewarding and long-lasting projects.
How We Succeed
Culture:
Alliance is a team of passionate, experienced, and creative people that enjoy their work.
Excellence
Our work is long-lasting, competitive, and innovative. We respect the work of others and value the contribution of our staff, clients and community. We are open to recommendations that improve our service and create value for our projects.
Results
Our team is innovative, self-motivated, and pragmatic in their focus on the success of projects. We use our training, skills, education, and talent to achieve results and move challenging projects forward.
Leadership
We bring ideas and people together to serve the needs of our client. We lead the effort to achieve good results. We value the contribution of regulatory agencies, professional peers, and community stakeholders in creating the best answers that serves the needs of the client.
Growth and Learning
Personal evolution includes a pursuit of growth and learning that develops skills, talents and characteristics. We shape the world through our projects; and we are the authors of great works.  As a result, we foster a mind-set that accepts challenge, grows from difficulty, unites through adversity, and finds learning rewarding. Our success will be determined by personal actions towards learning. We are committed to providing training, coaching, and mentoring that results in deepening skills and talents for team members. We believe personal development is the highest goal of life.
OUR APPROACH
Development is about possibility and opportunity. As engineers and land planners, our canvas and materials come from the natural landscape and inherent beauty of the many environmental gifts we enjoy. We love the land. In the first morning light, behind the delicate rays reaching down to show color, shape and texture in each unique stretch of ground, we see it for its ancient and timeless nature and understand each step towards the future starts with vision, an idea of the world that is to be.
The opportunity to work with the finest material in the world demands an ability to regard it with expertise, to mold it gently and to reveal its best character by responsible development. Our work with Hodges Organization, an industry leader in parks and land planning, helped shape a philosophy that regards the connection of people with the land as sacred.
Our work is to place people in their environment with quality planning that integrates public agencies and private ownership, science and art, and links the past to the future. Most engineers can solve problems. Good planners seize opportunities. Our firm adds value to each project, not just by solving problems, but also through using design challenges to assist in the project goals. We have the experience and skill to recognize development opportunities, analyze costs and risks, and communicate the vision to jurisdictional agencies and other stake holders.
The team at Alliance Consulting approaches their projects with passion for delivering quality life, with an understanding that good living is the product of developers, city regulators, state agencies, and a wide range of consultants and contractors coming together for a common vision that uses the natural gifts of the earth to serve the community needs, now and for the future.
KEY PERSONNEL
Deloss Hammon, P.E., MASCE
Principal Engineer/Project Manager
As a graduate of Northern Arizona University with a Bachelor of Science in Engineering, Deloss combined civil engineering with a double emphasis in water quality and structures. He is licensed as a professional engineer in North Dakota, Utah, Arizona, New Mexico, Idaho, Colorado, Montana, Oregon, and Nevada. Deloss has some 20 years of experience in a wide range of municipal engineering and land planning projects. He has been recognized as an innovative designer for large land planning communities, municipal planning, and parks and leisure services. Deloss has a special talent for adding value to his projects and bringing a deep understanding of the client's needs. He combines the science of engineering with the art of planning to build the human element into each project. He is known for harmonizing the needs of clients, reviewing agencies, contractors, and the public. Deloss enjoys working with challenging projects, and his passion for engineering comes from a love of improving the quality of life for the community. He is certified as a master modeler in rivers and streams from the Army Corp of Engineers and Federal Emergency Management Agency. Deloss also holds certifications by California State University, Sacramento for Water Distribution System Operation and Maintenance. He has been recognized with numerous awards including the American Public Works Association "Best Design by Consultant in Engineering" award and their Meritorious Service award. Deloss also serves as an Advisory Board Member for the College of Computer Integrated Engineering and Technology at Southern Utah University.
Michael Bradshaw, E.I.T, P.L.S
Senior Engineer/Design Lead
Michael is a graduate of Northern Arizona University with a Bachelor of Science in Engineering and has been certified by professional organizations in multiple CAD systems. A systems specialist, he has worked on a broad variety of projects including major transportation routes, civil structures, waterways, right of way preparation and acquisition, aerial mapping and all forms of civil surveying. He identifies key infrastructure issues and manages data collection and distribution efficiently with his command of the industry's latest technical software. He uses current and best technology, photogrammetry and aerial mapping, to deliver the best information to help clients get the best value. He is a professional member of the North Dakota Council of Surveys, Utah Council of Surveys, and the Arizona Professional Land Surveyors Association. American Society of Civil Engineers [ASCE] has awarded him the "Engineering Innovation Award" for his work with complicated hydraulic systems.
James Hammon, E.I.T, C.F.M.
Staff Engineer/Municipal Coordinator
Currently the Operations Manager for Alliance Consulting in Williston, ND,James has been recognized for his strength in collaborating with clients, contractors, and government agencies to meet or exceed design, quality, timeline, and budget expectations. James has worked in many different capacities in the engineering design process, which makes him uniquely suited for large municipal projects. He enjoys the challenge of tackling complex projects and driving them to completion. Able to address financial constraints and complicated logistics to overcome project challenges, his work includes utility master plans, developing storm water management programs, managing large scale municipal improvement projects, and Ms4 permitting in conjunction with local, federal, and state agencies. James is a Certified Floodplain Manager.
Craig Coats, P.L.S, C.F.M
Cost Estimator
Craig is a Southern Utah University graduate with a Bachelor of Science in CAD/CAM Engineering Technology. Craig thrives on complex projects of coordination, skill, technology and time constraints. A two-time Ironman 2016-08 TRAVERSE MOUNTAIN PARK SOLICITATION, PAGE NO. 7 triathlon athlete, Craig brings a fierce dedication to excellence to his projects every day. He has experience with large-land developments including water, sewer, communication, power, and transportation design. He is an expert project cost estimator, using the most current costing information from multiple industries. His attention to detail provides accurate costs projections that benefit projects. Craig is efficient in the most current CADD and GIS drawing programs and technology. He is also a professional member of the Utah Council of Surveys.
Larry Stubbs
Construction Manager
Larry has worked both sides of construction. Before joining our team, he managed construction crews on large projects in Utah, Arizona, Nevada, and North Dakota. He holds an associate degree from Dixie State College and understands how to balance multiple deadlines and the value of good communication with stakeholders. As a result, Larry is uniquely qualified to not only ensure that project specifications are met, but also aggressively manage complex relationships and schedules to ensure that construction partners are working together for the success of the project.
Jacob Cawley, P.L.S 
Survey Lead
Jacob has been the Lead Surveyor with Alliance Consulting for over ten years. He is construction seasoned and translates the project design into the construction field with speed and accuracy. With his experience in the field, Jacob has acquired the ability to see design consequences far ahead of the project construction and identify potential conflicts. These qualities provide the back drop for his consistent successful coordination efforts with each utility company and contractor's personnel to avoid costly change orders. He is a professional member of the Utah Council of Surveyors.